 YOU DID IT!
More than 400 guests and a cast of 50+ local luminaries and chefs came together to bring Banned in Boston back to the stage at Roadrunner on April 27th!
Banned in Boston's Funderdome was a creative tour de force. Our unrehearsed, high-wire act of original music and comedy—an improv extravaganza—raised $425,336 in support of RFL's one-of-a-kind social-emotional learning programming that annually serves more than 1,400 youth in Boston and beyond.
For more Banned in Boston photos, videos and highlights, follow us on Instagram, Twitter, Youtube and Facebook.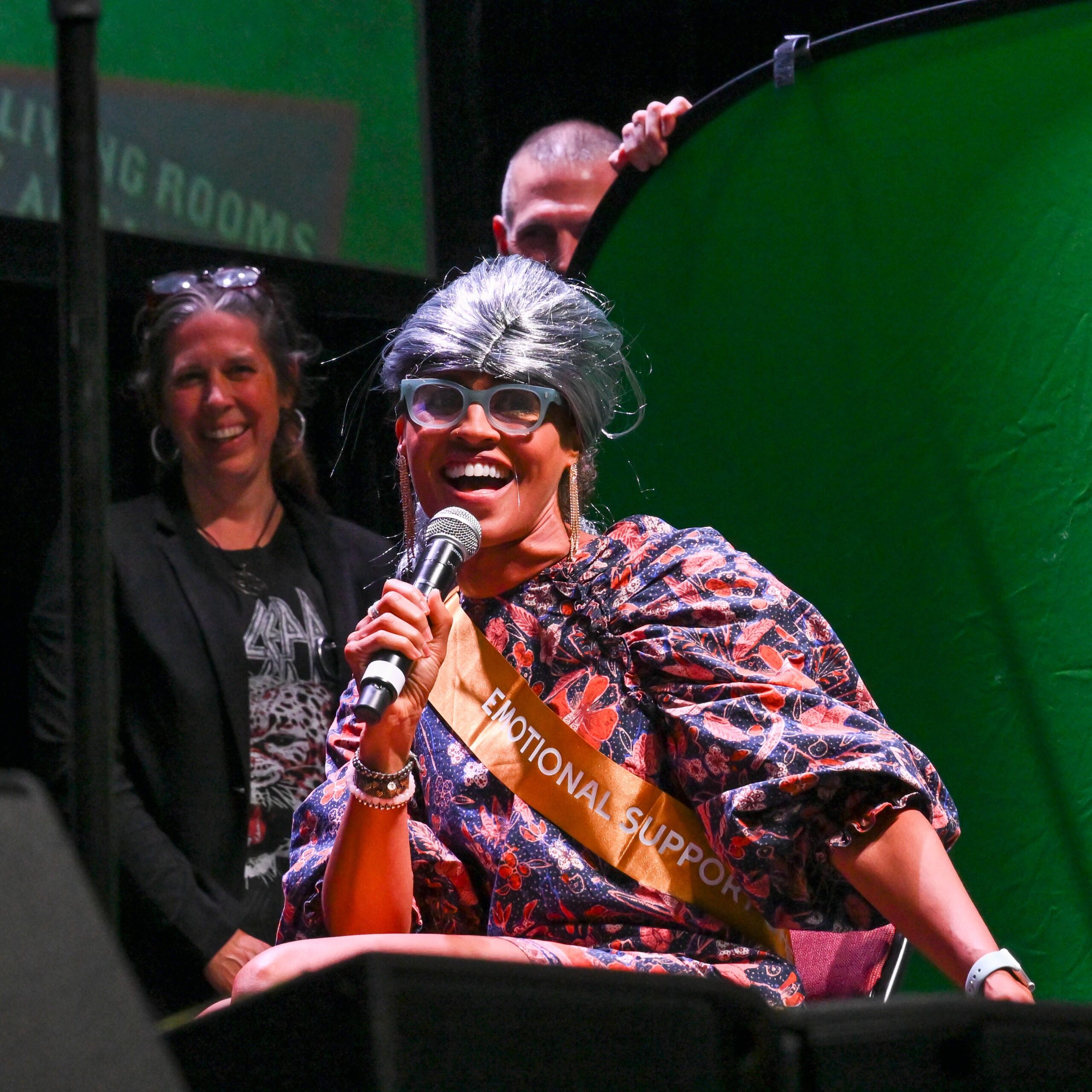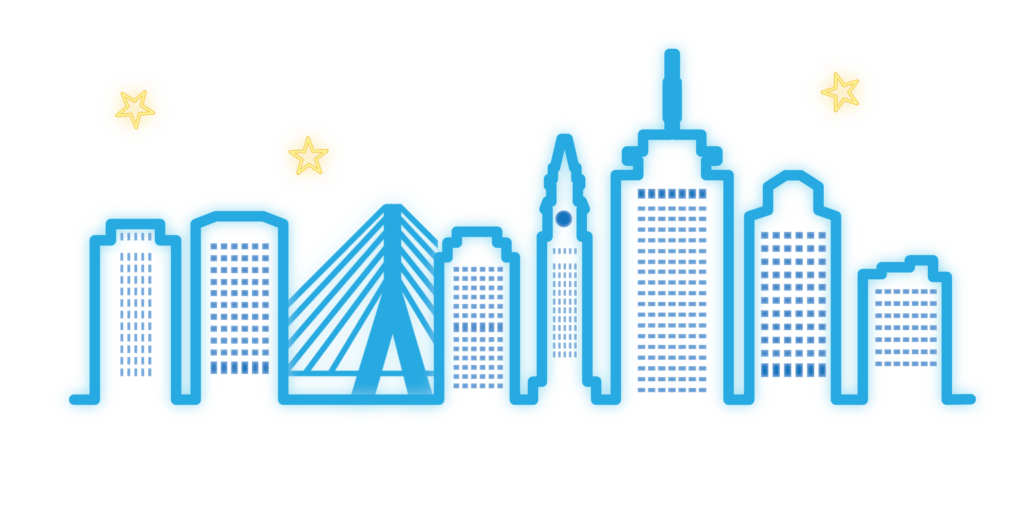 2023 Chefs
Dan Bazzinotti
Pescador/Blue Ribbon Restaurants

Brad Brown
Blue Frog Bakery

Carl Dooley
Mooncusser

Lambert Givens
Hunter's

Andrew Marconi
The Catered Affair

Steven Peljovich
Michael's Deli

Cory Seeker
Lolita/COJE Group

Arlin Smith
Eventide

Stephen Sherman
Scarlet Oak Tavern/Webber Group
JC Tetreault
Trillium Brewing
Will & Dave Willis
Bully Boy Distillers
Chris & Pam Willis
Pammy's

Jen & Josh Ziskin
La Morra, Heritage & Punch Bowl
2023 Event Committee
Fiona & James Benenson
Ellen Epstein & Ian Brownell
Robin & Ted Clark
Francie & Jon Karlen
Kristina & Patrick Lyons
Farrell & Tom O'Rourke
Faith Soloway
Julie & Jeff Stuecken
Lisa Pierpont & Brant Binder
2023 Cast
Rob Blake
Brand Ambassador, Trillium Brewing
Michael Bobbitt
Executive Director, Massachusetts Cultural Council
Ernie Boch, Jr.
Philanthropist
Jared Bowen
Arts Editor & Host, WGBH's Open Studio
Jim Braude
Co-host, WGBH Boston Public Radio

Yolanda Coentro
President & CEO, Institute for Nonprofit Practice
Carolyn Cole
Program Officer, Massachusetts Cultural Council
Tackey Chan
MA State Representative
Joanne Chang
Owner, Flour, Myers & Chang
Cheryl Cronin
CEO, Boston Public Market
Diana DiZoglio
MA State Auditor
Margery Eagan
Co-host, WGBH Boston Public Radio
Tiffani Faison
Chef, Restaurateur, rising star on Food Network
Maura Healey
Massachusetts Governor
Brian Houlihan
Chef, Owner, The Tinker's Son
Jenny Johnson
Host and Producer, NESN's Dining Playbook
Shirley Leung
Columnist & Associate Editor, The Boston Globe
Makeeba McCreary, Ed.D.
President, The New Commonwealth for Racial Equity & Social Justice Fund
Ben Mezrich
New York Times Bestselling Author
Myechia Minter-Jordan, MD, MBA
President & CEO, Carequest Institute for Oral Health
JC Monahan
News Anchor, NBC Boston

M. Lee Pelton
President & CEO, The Boston Foundation
Ken Reid
Comedian, TV Guidance Counselor podcast
Shayna Seymour
Anchor, WCVB's Chronicle
Martha Sheridan
President & CEO, Meet Boston
Kristina Smarz
Actor & Comedian
Jonathan Soroff
Columnist
Ramiro Torres
Radio Host, 96.9
Bethany Van Delft
Comedian, Storyteller
This year's press:
The Boston Calendar: Rehearsal For Life Announces "Banned In Boston: Futuredome," March 2, 2023.
BOSToday: Banned in Boston Funderdome, April 2, 2023.
Jamaica Plain News: JP's Rehearsal for Life Musical, April 24, 2023.
Thank you to our sponsors & supporters!
ARCHANGEL
Fiona & James Benenson

STAR
Lisa Schmid Alvord & Joel Alvord
Alexi & Steve Conine
Ann & John Hall
Carl J. Martignetti
ANGEL
Anonymous
Brookline Bank
Levin Campbell, Jr.
Lisa & Jeff Case
Robin & Ted Clark
Julie & Ron Druker/Druker Companies Ltd.
Eastern Bank Charitable Foundation
Frances & Jon Karlen
Persis & David Levy
Carol Taylor & John Deknatel
PRODUCER
Mimi & George Bennett
Jen Berylson Block & Jonathan Block
Susan & Paisley Boney
Oliver & Chandler Evans
Fourbridge Partners
Tamar & Ken Frieze
Tom & Terry Hamilton
Jodi & Michael Masdea
Farrell & Tom O'Rourke
The Red Sox Foundation
Lisa & Patrick Taffe
DIRECTOR
Anonymous (2)
Cat & John Brownstein
CareQuest Institute for Oral Health
Sara & Peter Fleiss
Penny & Bruns Grayson
Heidi Hughey
Needham Bank
Northeastern University
Krista & Roger Scoville
Kate & Ben Taylor
David V.N. Taylor
FEATURED
Judge Levin Campbell, Sr.
Cheryl Cronin
Mr. & Mrs. Dozier Gardner
Kristen & Ryan Hamilton
Vanessa Kerry & Brian Nahed
Lisa Lewis & Bart Dunbar
Sarah Maynard
Jan Saragoni
Wendy Shattuck & Samuel Plimpton
Mr. & Mrs. Ross Sherbrooke
Julie & Jeff Stuecken
Candy & Jay Walton
SUPPORTERS
Mary Ames
Connie Barbour & Hank Werlin
Margaret & Patrick Carolan
Martha Gray & Jerel Cathey
Mr. & Mrs. Richard C.B. Clark
Benjamin Dewey
Eleanor Duckworth
Emily & David Geller
Bonnie Hersh & Michael Rabin
Patricia Keenan
Jamie McCleary
Lisa McColgan & Kevin Coombs
Shelly & Charles Nolfi
Jennifer & Michael Shea
Kristen & Stephen Sherman
Joey Soloway
Thank You Institutional Supporters!
Massachusetts Cultural Council
Cummings Foundation
Liberty Mutual Foundation
Parker Clare Family Fund
Edwin S. Webster Foundation
Foley Hoag
Nellie Mae Education Foundation
Boston Cultural Council

Media Sponsor: 92.5 The River
Venue Partner: Roadrunner, The Bowery Presents
Hospitality Partners: EFK Events
Publicity: Klünder Communications
Design: Crackerjack Communications